If ever there was a year that called for an escape from real life, surely 2020 has been that year. From the pandemic to politics, we've been inundated with scary and upsetting news. I am not embarrassed to say that I wanted to run away many times this past year. I have several go-to escapes that have served me well.
I love getting lost in the Harry Potter series. Whether I'm reading them, listening to them, or watching the movies, sliding through the portal on Platform 9¾ transports me to a magical time where all is well. Of course, Harry has his challenges, but my focus is on the lush description of Hogwarts−the Great Hall, the Gryffindor Common Room, Dumbledore's office−as well as a snow-covered Hogsmeade and the fabulous, fascinating shops in Diagon Alley. I conveniently ignore the threats from Voldemort. After all, it's my escape!

My second tried-and-true method is a simple but effective escape: I go for a walk. There is something about being in nature and breathing in the fresh air that erases stress and puts the world right. I am lucky to live in an area in Central New York where there is no shortage of beautiful places to walk. I'm close to rivers and lakes, parks, woods, and forests. If I want to take a short drive and make a day of it, the spectacular Adirondack Mountains aren't far away. My favorite times to be outside are fall and winter. I love the look of crimson, gold, and chocolate-colored autumn leaves and a pristine expanse of untouched snow all around me. Inhaling the smell and feel of cold, crisp winter air transports me to evenings when I was a teenager and my Dad took my sister, a friend, and me ice skating on a nearby pond.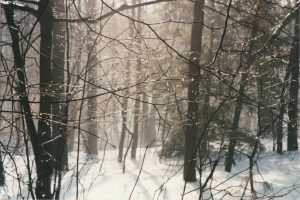 Another wonderful escape is armchair travel. It used to be something we talked about decades ago when I was working in a library and patrons would came in for travel guides and large books full of pictures of foreign places. I have been blessed to be able to travel a lot. I've visited countries on 5 continents and am planning several trips with friends as soon as we can travel again. Like many people, I don't print photographs like we used to, but I do print all my trip pictures. I put them in albums and write captions. I am currently remaking some of my albums, upgrading what I had previously. It's a relaxing project and allows me to relive some lovely and fun times.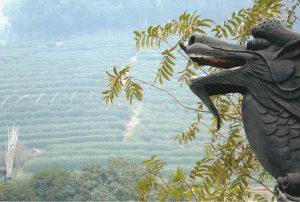 In my Blackwell and Watson Time-Travel Mysteries, Steven and Olivia discover a portal in the house where they live−he in 1934, she in 2014. They learn that Einstein was right: there is no past, present or future; all time happens simultaneously. They figure out how to travel to each other's time and spend many hours experiencing life in a world completely different from their own. Steven enjoys reading science-fiction and is thrilled to visit the future. Olivia has a nostalgia for the 1930s and revels in the clothes that she gets to wear when she visits Knightsbridge in 1934. The adventures are exciting escapes for both of them despite the troubling fact that Steven is always working on a murder investigation!
I hope you can escape via my photographs−if only for a moment.